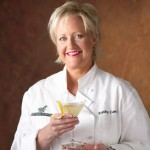 There is no better way in my mind to preserve the abundance of summer than by making homemade jams and preserves. It has always been the perfect way to make the summer fruits bring us joy all year long - whether on warm homemade bread smeared alongside crunchy peanut butter for a gooey PB+J sandwich, spooned over vanilla ice cream, or dolloped in the middle of thumbprint cookies. Just think … this winter, when it's blustery cold or drizzling rain outside, you'll have sunny thoughts of picking your brilliant berries from the backyard, or the fragrance of bubbling jam will waft back under your nose, filling your head with summery reflections as you take your first bite of morning jam spread, crisp sourdough toast!
One of the favorite rituals of summer at my house is the "scum sandwich." Yes, you read it right. "Scum" is the foamy stuff that simmers atop the jam and gets skimmed off. Fluffy and hot, there's nothing better scooped up on some bread. The fascination is kind of like licking the cake batter off the beaters.
Probably the most loved jam is plain and simple strawberry–fun to make after a day at one of the U-pick fields. When back at home, the kids are great stem pluckers. For a charming twist to strawberry jam, I've done a version with lemon zest and poppy seeds, giving it a fun texture and flavor zip–but I also love it with a touch of lavender added too!
Another jam I like to make is Peach Pineapple Ginger. It is especially good with the minced fresh ginger cooked in to give it a unique zing. This is pretty wonderful daubed on a morning oat nut scone, or you can even use it as a glaze on grilled pork chops by adding a dash of vinegar to it before you slather it on.
Have you ever tried a savory tomato jam? It's fantastic! I've included my recipe for Tomato Basil Jam which is inspired by the tomato jam that a nun showed me how to make when I was a teen. See–a lot of this "new" cuisine isn't really all that new in the first place. This savory/sweet spread is excellent with roasted meats or with a stinky blue or creamy blue cheese like gorgonzola or cambozola spread on crostini.
Dark Cherry Almond Conserve is just the thing to extend our season of beautiful local Bing cherries (yes you can use frozen) Big, lush ruby orbs with toasted almonds and a pinch of allspice. Wow, can you imagine a spoon of this over some Ben + Jerry's Cherry Garcia Ice Cream in mid-January? Yeaaaaah!
And last but not least I did whip up a recipe for no-peel Spiced Nectarine Jam. Made with a bit of brown sugar, cinnamon, and allspice, this is great on morning toast or bagels. You can even toss it with a few fresh, sliced peaches, nectarines, or cherries, add a dash of dark rum and serve over vanilla ice cream for a quickie dessert. Note: This method does not use the traditional method of canning but more the commercial process of making jam.
So ... all this is why in the middle of a blasting hot, 85-degree summer day you'll find me stirring a bubbling pot of fruit. This winter it'll be apparent it's worth every bead of sweat.
STRAWBERRY LEMON POPPYSEED JAM
Also, check out Kathy's Jam Making Tips on our Resource Page.
CAA Contributor Kathy Casey is a blend of her myriad passions: Her culinary "playground" and private event space, Kathy Casey Food Studios®; her stores and specialty product brand, Dish D'Lish®; her status as a respected national food and beverage consultant; and her cookbooks. You can find her at Kathy Casey.
Anything that includes "no peel" in its title is a recipe worth trying. Love this!
Kathy – I love this article! I just made several batches of Apricot Jam using my favorite Patricia Wells recipe. I agree canning is the best way to preserve the flavors of summer!
I have only made 6 or 7 jams, but I've always added a touch of butter to eliminate the foam. I have never had to scoop any foam off, so I guess I have missed out on this delicacy!